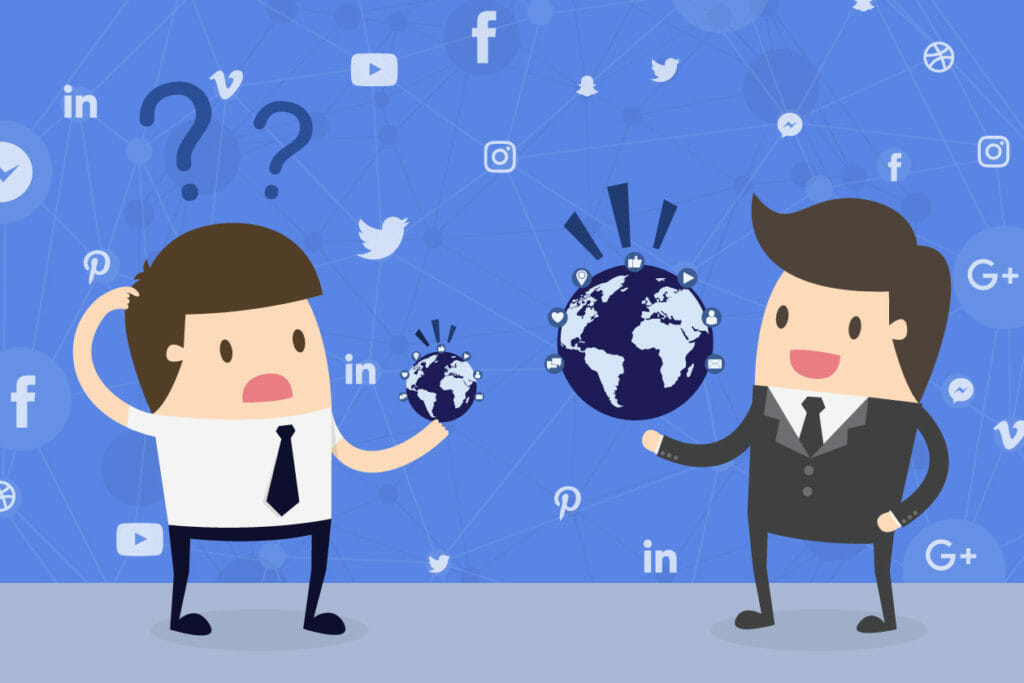 Should my company be on all social networks?
SHOULD MY COMPANY BE ON ALL SOCIAL NETWORKS?
Regardless of whether you are an SME, a family business or a fully established company, you need to have a digital identity that makes you stand out from the competition and awakens in the consumer the desire to be part of your community.
Your company must be in those social networks that:
Adapt to the activity you develop.
In which your target audience is.
In which you are able to maintain and feed frequently.
For this, it is advisable to go hand in hand with a professional, who defines, develops, executes and measures each step and each strategy of your social networks. That will be the only guarantee of success in the digital world, and at the same time you can optimize your time and resources.
The range of social networks grows every day, and be present in media such as Facebook, Twitter, or even WhatsApp that has been making changes to become little by little a more complete network and not just a means to hold conversations, it is very convenient , and will help you to retain users and potential customers. The basis of everything is to listen to your audience and keep feedback, in the long run, this will give you many advantages.
It is better to have a good presence on some specific platforms, than to divide your strength and time into a large number of them, because that way, you would not achieve the level of attention you need to get good results.
So the real question would be: How to know which social network we should choose?
To know which social network you should belong to as a company, you must first know a bit of what each one deals with:
Facebook is the most popular social network, but … Are you able to share content related to your company that generates interest and attraction in a medium where people go to entertain and disconnect?
Before creating a fanpage or a group in this network, you should keep in mind that most Facebook users seek entertainment, information and be part of a community in it.
Twitter: If your company offers customer service, is dedicated to pure and simple sales, is a very lively company with a great capacity for generating content and conversation with users or customers, this is the ideal network for you. Twitter is a powerful source of information in this regard and a great tool to monitor what happens around you.
Instagram: This social network is ideal for branding and that is why more and more companies are betting. It is very visual and lifestyle, in addition, it is also one of the most important of the moment.
LinkedIn: This network is characterized by being very entrepreneurial. It is aimed at professionals, and it is much more useful than looking for and offering work. It can also give you visibility and help you create networking opportunities. So all companies, be they large, medium or even small, should be on LinkedIn. Especially B2C companies.
Pinterest is a social network closely related to decoration, fashion, crafts, lifestyle, etc. If your company is developing in a very creative environment it is convenient to have a Pinterest profile to collect things that inspire you, link it to your website and be in contact with profiles similar to yours.
YouTube can be the perfect social network to communicate what you want in video format if you are interested in positioning your website or business and generate audiovisual content. In addition, videomarketing can bring many benefits for, taking into account the number of visitors that this network has daily.
Google+ can help you position your website for local Google searches; It has a determining importance in SEO, so you'll be interested in being in this social network, yes or yes.
If you're targeting a younger audience, you should use Snapchat. There are still not many companies that are betting on this social network, which means that there is not much competition and it seems that the social network will continue with a great journey in the coming years.
If your business activity is directly related to photography, the ideal network for you will be Flickr.
Lastly, do you dedicate yourself to the hotel industry or tourism? Well, you can not leave aside being on Foursquare or Tripadvisor; This can be a fantastic channel to attract more people to your business and succeed, although the public can also be ruthlessly cruel if you do not meet their expectations.
Beyond all the advantages mentioned above, social networks allow you to create an exceptional link with your customers. So once your decision is made, do not hesitate to contact an expert to create a marketing plan that suits your needs and strengthen your brand with the resources of the digital world.